The Raspberry Pi is perhaps the most sought after device by programmers, hobbyists, electronics gurus,modders and hackers in the embedded systems realms. It also doubles up as a powerful, energy efficient, light and flexible home multimedia system that can work across many peripherals.
So much is the usage that 24hrs after its release, it went out of stock leaving many disappointed. However soon after stocks were replenished and currently its available but not yet in Kenya, sad :-(
The updated model, Model B is the latest in the series from its predecessor, Model A. Am going to cover details later. So mine arrived 2weeks ago and since then its been exploring the device, day in day out, and to say the least about this device....its great. So lets get into details about this device
Introduction
General Specifications
Unboxing
Usage & Images
More specs and hacks
Introduction.
In the simplest of terms the Raspberry Pi is small ATM card sized computer developed in UK by the Raspberry Pi Foundation with the main intention to teaching basic computer skills in schools. Its distributed by Element 14 and RS Electronics online. The device is quite simple in design and appearance further enhancing its main purpose. There are 2 Models, A and B with B being the latest (29th Feb 2012) and the best. A was released much earlier so am going to concentrate on Model B.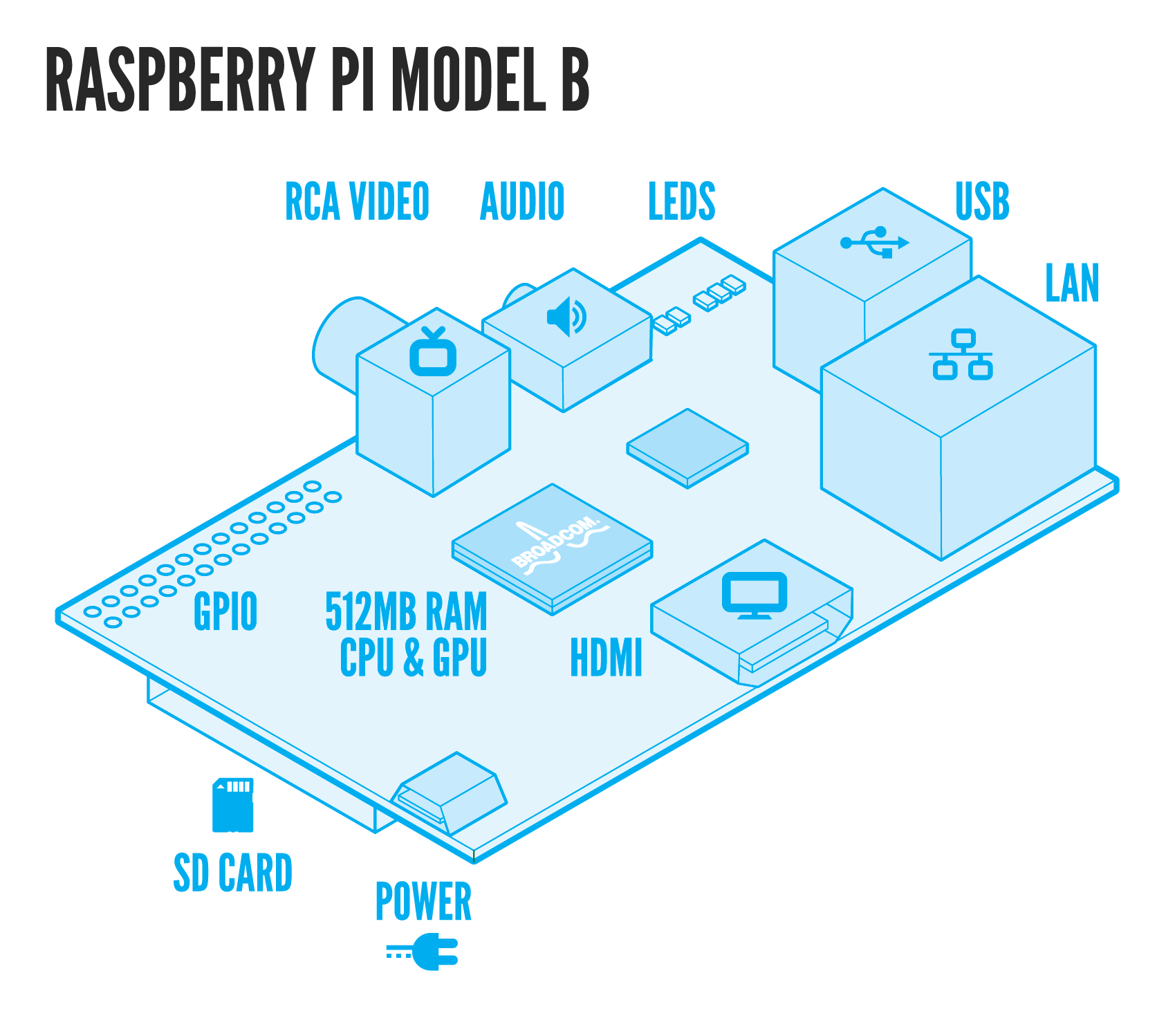 General Specifications.
From an engineering perspective specs are what describe a machine and not paragraphs of information so am going to list the specs in the most understandable manner.
Processor: Broadcom BCM2835 SoC (System on a Chip) - ARM1176JZF-S 700Mhz (can be overclocked to 1.3GHz [danger tho'])
GPU: VideoCore IV
RAM: 512Mb